WHO IS ROOF MAXX?
Roof Maxx is much more than just a roof rejuvenation product. Locally owned Roof Maxx dealers are the new breed of sustainable roofers, all dedicated to keeping your roof out of the landfill and more money in your pocket. Be green and save some green. Brilliant!

Roof Maxx Public TV Mini Documentary
WHAT IS ROOF MAXX?
Roof Maxx® is a scientifically formulated, and 100% safe, plant-based roof rejuvenating spray treatment that was developed by Battelle Labs, the world's largest private research and development company.
Discover all of the world-class organizations behind roofing's most disruptive new green technology in this short PBS mini-documentary.
HOW DOES IT WORK?
Roof Maxx's revolutionary award-winning technology allows millions of micro-beads of all-natural oil to penetrate your old brittle roof. This process restores your roof's flexibility and waterproofing protection preserving the life of your roof.
Treatments come with a five-year transferrable warranty. Repeating treatments every five years can extend your roof's life by up to fifteen years.
HOW WE DO IT:
3 SIMPLE STEPS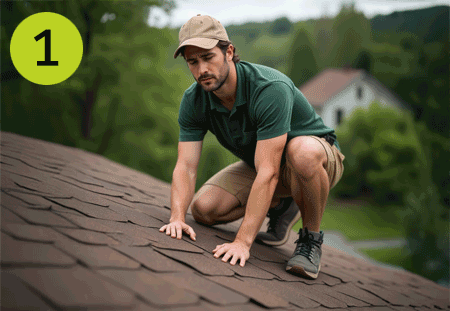 A Detailed Inspection
This essential first step ensures that Roof Maxx is right for you. We take pictures of any items of concern found during the inspection of your roof to share with you and offer simple repair solutions.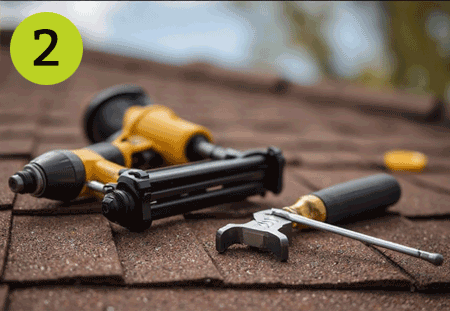 Maintenance to Your Roof
Before treating with Roof Maxx, we perform a tune-up of your entire roofing system, with focus on the flashings, the most leak-prone areas of your roof.
Apply Roof Maxx Treatment
The application is quick, clean and 100% safe, typically taking less than two hours. Your roof's flexibility and waterproofing protection returns within 72 hours.
The Ohio State University conducted testing on Roof Maxx and found that:
Roof Maxx restored the flexibility of 17-year old roof shingles, successfully passing the same materials testing required for new roof shingles.
WHAT PEOPLE ARE SAYING ABOUT ROOF MAXX
Sharon Wallace - Condominium Consultant
"I am thrilled that I found Roof Maxx and would recommend them to anyone."
Jonathan Cassilli - Director of Construction
"I was amazed that the Roof Maxx product restored 30 years old shingles. It works!"
Jerry Linkhorn - Ohio's #1 Property Inspection Company
"We recommend that our clients use the Roof Maxx product."
---